News
Falling through the Universe
experimental cyanotypes and new paintings

May 11 - June 22, 2019

Don Soker is pleased to announce my 10th solo show at his gallery.
Reception: Saturday, May 11, 4-6pm
Artist's Talk: Saturday, June 1, 4 pm
Read more...

@ Don Soker Contemporary Art' 2180 Bryant St. Suite 205 San Francisco, CA





June 2019 Shakerag Workshops
Session Three - June 16-22, 2019 Shakerag Workshops

Join me June 16 - 22 in beautiful Sewanee, TN. at Shakerag Workshops for a week-long workshop!
Explore the basic processes of camera-less photography using the cyanotype method.
Turn the cyanotypes into collage materials to create book pages that illustrate the photographic process and the creative progress. 'Blue Notes: Recording the Creative Process'.

Click here for more information and registration!



Spring Selections 'Variations'
March 10 - April 28, 2018

2180 Bryant Street' is one of those old warehouses made from local bricks and oaks, still standing in San Francisco's Mission District. It houses various studios...





The Circumnavigators

Some of you had a chance to visit our project 'CircumNavigators'
at the GTU Library in Berkeley two years ago. Danae Mattes
and I have just finished an online exploration of 'thecircumnavigators'.
Please enter a world of visual delights and wonders.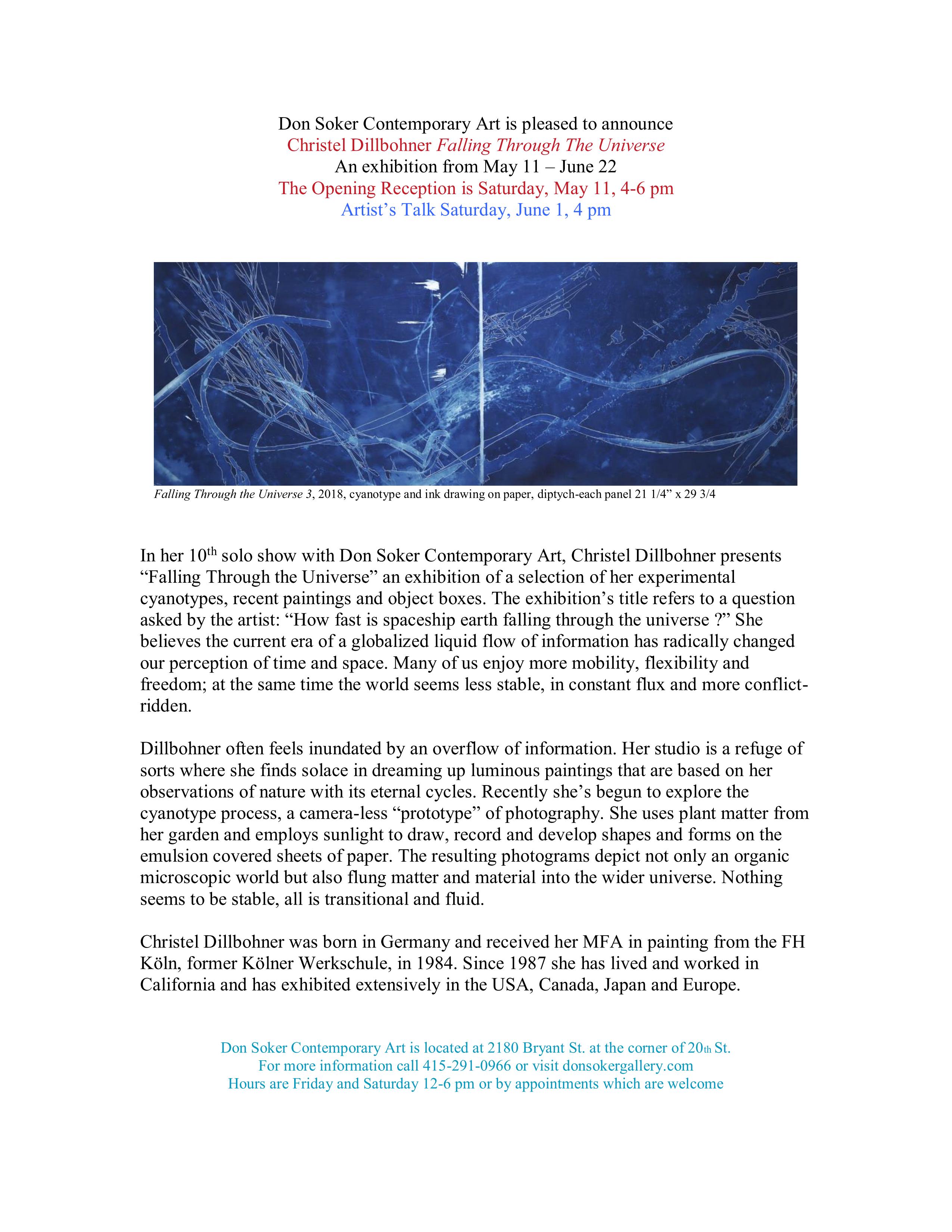 ---