News
Faraway from Where
@ Don Soker Contemporary Arts, San Francisco, CA

Starting November 2022

Pressrelease...read more





New Arrivals
@ Steward Gallery, Boise, Idaho

July 2022



Lightfast multimedia-collaboration-debut

Dillbohner-Bronwrigg-Mattes-Scott

Next performances: October 28th and 29th, 2022.
At the San Francisco Museum of Craft and Design
Reserve your ticket beginning of October. Lightfast



The Circumnavigators

Some of you had a chance to visit our project 'CircumNavigators'
at the GTU Library in Berkeley two years ago. Danae Mattes
and I have just finished an online exploration of 'thecircumnavigators'.
Please enter a world of visual delights and wonders.



What you missed...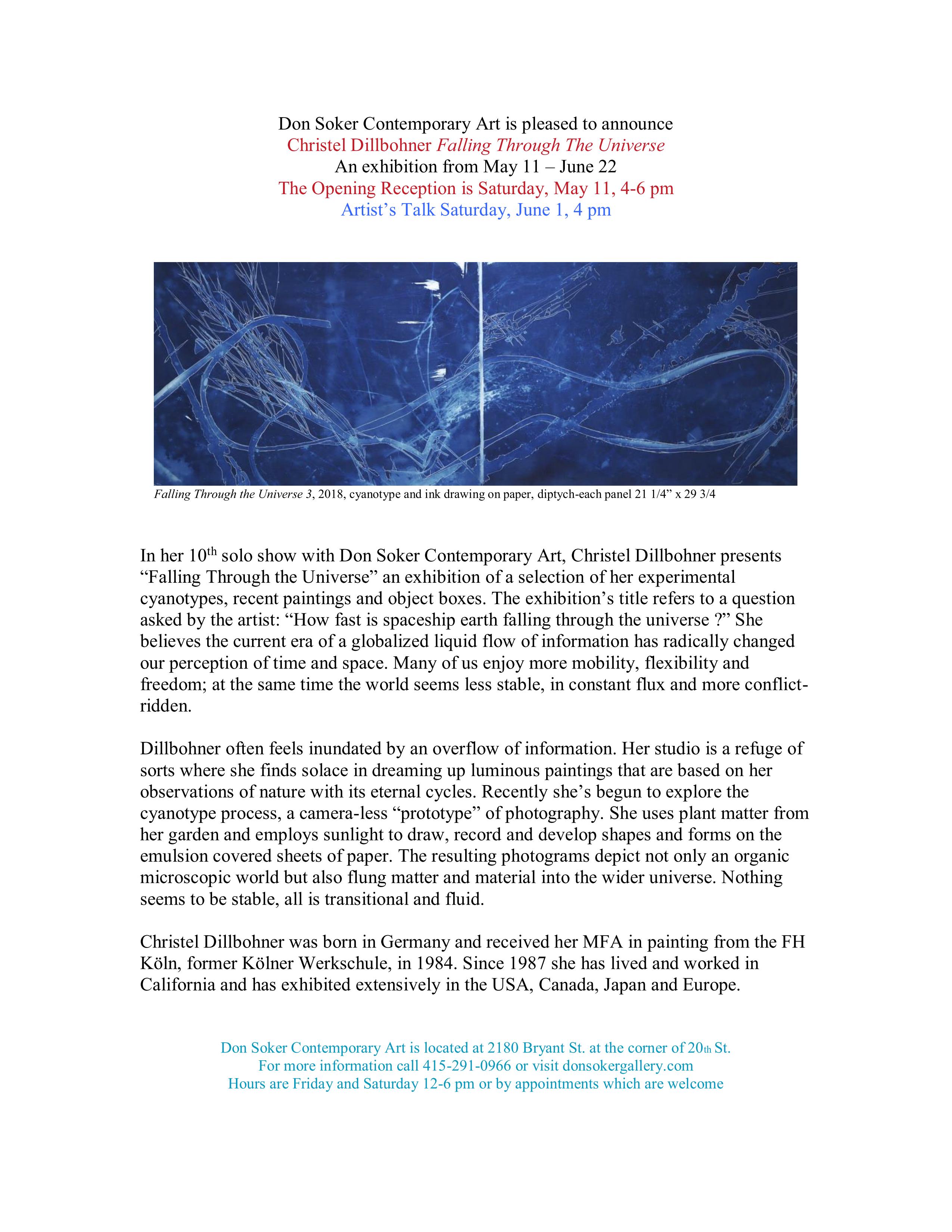 ---