News
Deep Earth
a collaboration by the artists
Antoinette LaFarge and Christel Dillbohner

October 29 - December 9, 2021

at Fresno City College Art Space Gallery
opening reception Friday, October 29, 5-8 pmt




Don Soker: 50th Anniversary of the Gallery.

October 2 - October 30, 2021

Survey Exhibition
Reception: Saturday, October 2, 2-5 pm
Carriage House Annex 1217 B Fell St, San Francisco
Friday and Saturday 12 - 4 pm, and by appointment

Japanese Art 1970 - 1980s + beyond
2180 Bryant St. Suite 205
Open Sundays 12-4 pm, and by appointment




Beyond Appearances

May 28 - August 28, 2021



Betty Merken, Christel Dillbohner and
Jeanine Coupe Ryding exhibiting works on paper

An online catalog is available.

Read a Review at BoiseWeekly here. (pdf)





The Circumnavigators

Some of you had a chance to visit our project 'CircumNavigators'
at the GTU Library in Berkeley two years ago. Danae Mattes
and I have just finished an online exploration of 'thecircumnavigators'.
Please enter a world of visual delights and wonders.



What you missed...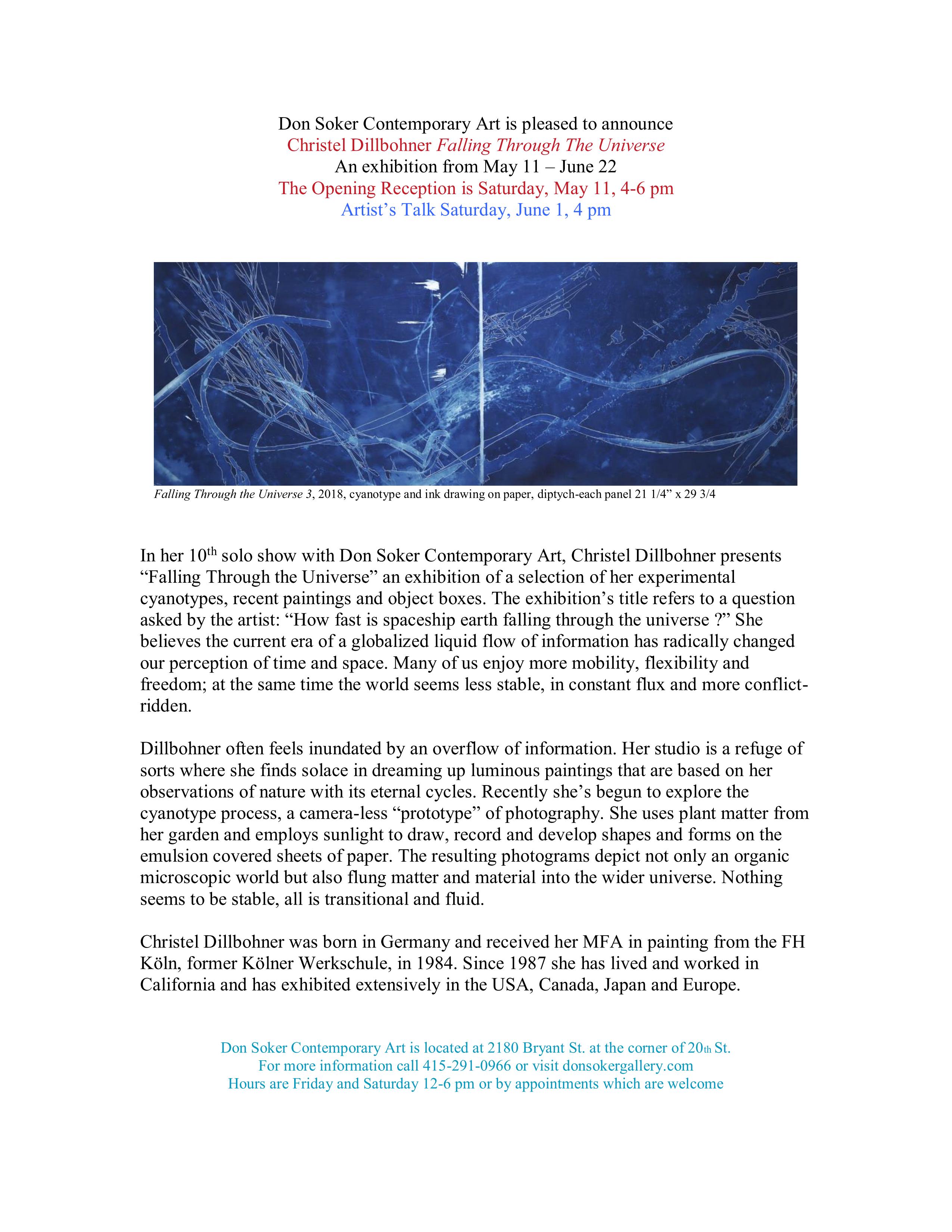 ---